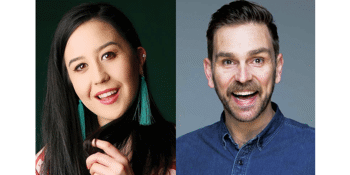 The Festival of Half Baked Ideas present
The Festival of Half Baked Ideas - Night 1
with Nina Oyama & Harley Breen
The Fyrefly (St Kilda, VIC)
Thursday, 30 January 2020 6:30 pm
The Festival of Half Baked Ideas returns, and in a new home, at the Fyrefly in St Kilda!
See some of our country's funniest comics like you've never seen them before - unpolished, unrehearsed and understandably sh*tting themselves - as they trial their brand new 2020 comedy festival shows for the first time in front of a live audience before they take them on the road.
It's a festival of preview shows! Tickets are cheap, and shows are short. Your nightly pass gets you into several shows, with a rotating line up per night. This night, we proudly present two new shows by Nina Oyama and Harley Breen
All profits from ticket sales go to the Victoria Bushfire Appeal

NIGHT 1
Thu 30th Jan - $15 tix
7pm Nina Oyama (40 mins)
8pm Harley Breen (40 mins)
Any unsold tickets will be available at the door on the night for an extra $5
Doors open 6:30 PM
The show starts: 7:00 PM

If you wish to have dinner upstairs after or before the show you will need to book at The Newmarket on https://newmarketstkilda.com.au/eat-drink
on arrival please let your wait staff know that you are attending a comedy show and will need to be in the audience by 4:45PM
.
CONNECT WITH US
Follow us on Facebook.
Learn more about The Fyrefly on our website.