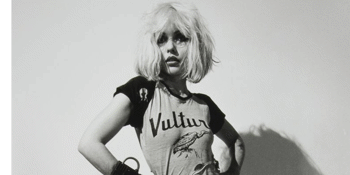 Blondie has More Fun
The Fyrefly (St Kilda, VIC)
Saturday, 8 February 2020 8:00 PM
In 2017 Suzi Q P Dohl curated an event called "Blondie Has More Fun."
This involved an all-star band featuring Billy Pommer Jr, Stephen Hadley, Angela Howard and Jessica Harris.
The night was a Blondie fan's dream come true - with many amazing Blondies singing and covering their favourite Blondie tune (try stopping at one!)
Everyone sang along, danced along, got along and together we raised a few grand for a local charity.
Everyone wanted more, everyone wanted to do it again.
Suzi Q P Dohl is raising the "Blondies have More Fun" flag once again in FEB 2020.
All profits raised will go to (Sacred Heart) St Kilda Gatehouse - a charity that works with the disadvantaged women of St Kilda.
Raffles and door prizes on the night.
Blondies all star band is back with additional musicians, 2020 Blondies include; Helen Ryder, Helen Cattanach, Fiona Lee Maynard, Vic Meehan, Laura Trapnell, Cranky Pants and more TBA!
Who's in?
General Admission - $20 + BF
Reserved Seating - $25 + BF
LUXE Booth for 6 people - $150 + BF
Any unsold tickets will be available at the door on the night for an extra $5
Doors open/ Dinner: 8:00 PM
The show starts: 8:30 PM

THE FYREFLY
The Fyrefly is St Kilda's superb new dining, music and entertainment room located just down the stairs at Newmarket Hotel. Creature comforts meet sophisticated glamour, with outstanding facilities for the artists to play a huge variety of music styles including jazz, soul, funk, RnB, and even comedy.
OUR DINING EXPERIENCE
Aside from entertainment, an evening at The Fyrefly entails fine dining, top-shelf hooch and classy cocktails. We offer two or three-course dinner & show packages, or you can take your pick from our A La Carte Menu. Our menu showcases only the best locally sourced ingredients guaranteed to delight your taste buds.
CONNECT WITH US
Follow us on Facebook.
Learn more about The Fyrefly on our website.