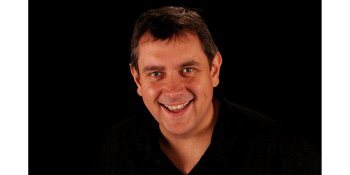 The Fyrefly
AN EVENING WITH BEN WATERS (U.K)
The Fyrefly (St Kilda, VIC)
Wednesday, 30 October 2019 7:00 pm
Dinner and Show
Last chance to see virtuoso U.K pianist BEN WATERS as he brings down the curtain on stellar career
Award-winning boogie woogie, R&B, blues, Jazz and R&R from U.K legend BEN WATERS.
"Like a bouncing castle for grown-ups" (London Times)
6,000 performances in 25 countries over 30years; Acclaimed U.K. pianist, singer & songwriter BEN WATERS brings down the curtain on a stellar career in a return to the Fyrefly.


AN EVENING WITH BEN WATERS" After over 30 years of playing in some of the world's most iconic venues, prodigiously talented and entertaining pianist BEN WATERS is retiring from touring in November this year. This much anticipated return visit to the Sydney Opera House represents the last time Ben can be seen in Sydney. Since announcing his intention to retire late last year, Ben has continued to work at his accustomed frenetic pace including two sold-out shows at world-famous Ronnie Scott's Jazz Club in London's west end where he was joined by guest Ronnie Wood, Rod Stewart, Imelda May, Johnny Depp & Jeff Back. His penultimate Australian tour earlier this year included a return visit to the Port Fairy Folk Festival as well as engagements at the Blue Mountains Music Festival & the Girrakool Blues Festival on the central coast. Ben's repertoire, played with 'flair & bravado' (Birmingham Post) is an eclectic mix of American music from the early blues through ragtime, jazz, boogie woogie, stride, R&B and the R&R of the 50's & 60's. The high octane shows have been described by the London Times as "like a bouncy castle for grown-ups" The intimate atmosphere of LIZOTTE'S promises an evening to remember……
Ben Waters is a Multi-Award Winning Pianist, Composer, Band Leader, and Entrepreneur.
He has played over 6,000 concerts in over 40 countries in his own right
Waters is renowned for playing barnstorming sets, rockin' the house every time, playing the music of his heroes Fats Domino, Huey Piano Smith, Albert Ammons, Ian Stewart (founder member of the Rolling Stones) Jerry Lee Lewis, Diz Watson – and of course he also plays his own compositions.
Ben has played with many acts over the years including The Rolling Stones, The ABC&D of Boogie Woogie, Sir Ray Davies, Dave Gilmore, Dave Stewart, Jools Holland, Chuck Berry, Mick Hucknall, Rod Stewart, Johnny Depp, Imelda May, Amy MacDonald, PJ Harvey, Shakin Stevens, Chris Jagger + + +
A big mention and thank you must go to Charlie Watts, Jools Holland and Chris Jagger who have helped tremendously with Ben's career!
Ben has played sell-out shows at Sydney Opera House and The Royal Albert Hall, at some of the largest festivals in the world and even played to 200,000 people! He has also played for members of the Royal Family on many occasions.
Ben has composed hundreds of songs and been involved with lots of writing with friends. He has been featured on TV and Radio all over the world, with the album 'Boogie for Stu" topping the blues charts worldwide
Playing with 'flair & bravado' (Birmingham Post), BEN's high octane shows range across American music from its roots to modern times.
www.benwaters.com
An evening to remember……
General Admissio. $ 42.50 + bf
Reserved Seating $50.00

2 Course Dinner available for $40
Any unsold tickets will be available at the door on the night for an extra $5
Doors open/ Dinner: 7:00 PM
The show starts: 8:30 PM

THE FYREFLY
The Fyrefly is St Kilda's superb new dining, music and entertainment room located just down the stairs at Newmarket Hotel. Creature comforts meet sophisticated glamour, with outstanding facilities for the artists to play a huge variety of music styles including jazz, soul, funk, RnB, and even comedy.
OUR DINING EXPERIENCE
Aside from entertainment, an evening at The Fyrefly entails fine dining, top-shelf hooch and classy cocktails. We offer two or three-course dinner & show packages, or you can take your pick from our A La Carte Menu. Our menu showcases only the best locally sourced ingredients guaranteed to delight your taste buds.
CONNECT WITH US
Follow us on Facebook.
Learn more about The Fyrefly on our website.